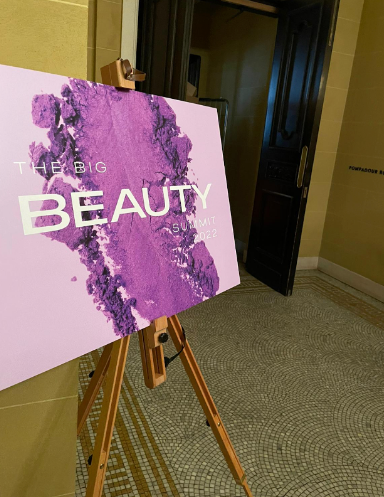 It's always nice to start with a positive, especially in regards to new territory for AQ/AQ, my CBD beauty range.
Recently I won an amazing prize at the The Big Beauty Summit 2022. I was selected from hundreds of new beauty brands to come to London and pitch at Cafe Royal, Regent street, W1, in a Dragons Den style environment.
I had 5 minutes to pitch to three beauty dragons in the industry to tell them my story and say why they should invest in me.
I loved explaining the healing properties of CBD and why it was my choice for the collection.
it really is one of the best botanicals I have ever used and the anti inflammatory and anti anxiety properties are life changing. Being able to share this and to be recognised for it gets me excited for the future.
CBD is  hugely misunderstood and people need educating, I'm on the journey to heal our skin and bodies so we can all go out and heal the world.
With the prize of £10,000 and mentorship from a senior beauty professional in the industry, my vision is becoming a reality.